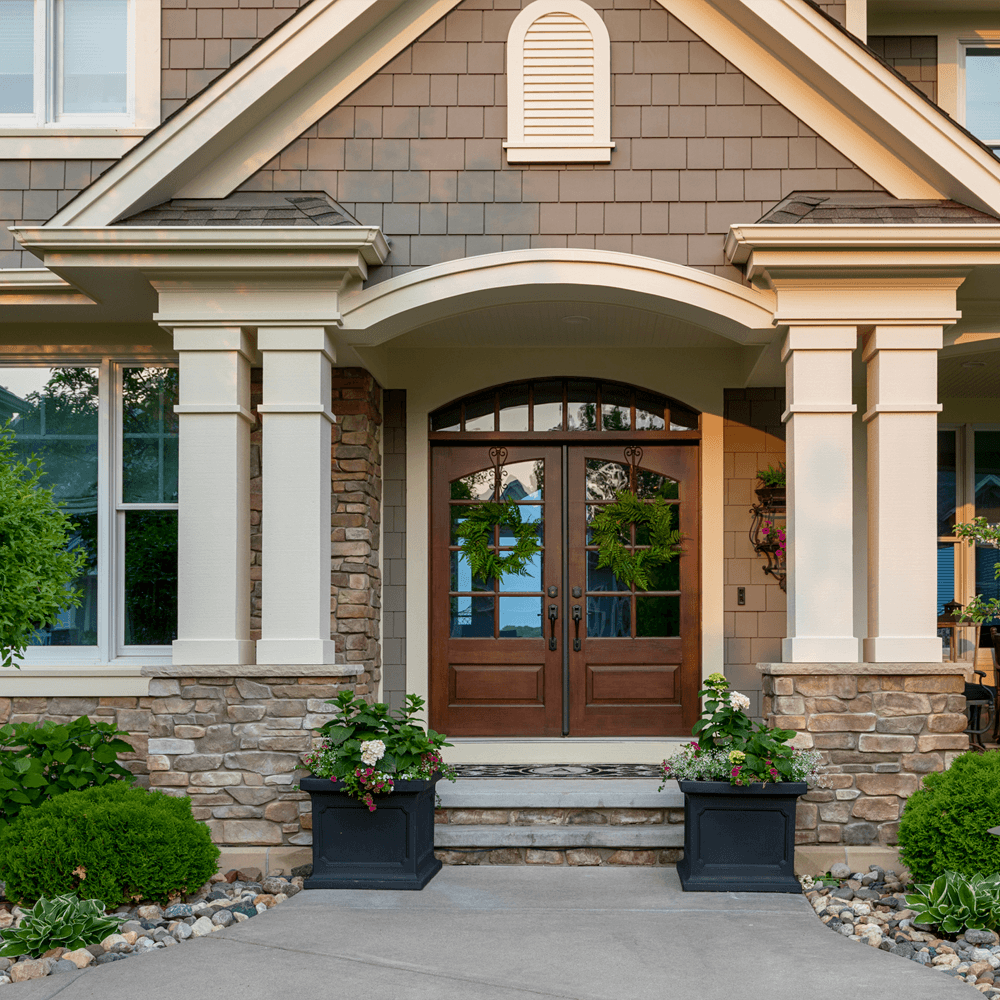 Termite Inspection & Protection Services
Termites are among the most costly wood-destroying organisms that can attack your home. In many cases, they will infest the structure causing damage before you are even aware of their presence. Connell's Pest Control will build a plan to address the unique needs for your home.
The only way to know for sure is to call and set up a convenient day and time for us to come and meet you. We will be able to tell you if there are termite colonies in your home and how to eliminate the termite colony. We will use the Sentricon® Colony Elimination System to treat termites in your home. A bait box will be secured to the area where termites are infesting and the bait will become a food source. The termites will collect and carry this bait back to the colony and share it. This will ensure that we eliminate all of the termites in your home.
Termite prevention services is a great investment to make in your home. Call us to come and look at your home and we can give you a free quote. We will use the Sentricon® Colony Elimination System around your home to keep the termites out. Stations are placed approximately every 10 feet around the perimeter of the structure. As the termites forage under the soil the termites will come into contact with the station. The bait will become a food source for the colony and more workers will come to collect it. The termites will share this with their colony so that the entire colony will be eliminated.
Connell's Pest Control has been a proud Authorized Operator of the Sentricon® Colony Elimination System since 1996.
For more information regarding the Sentricon Colony Elimination System please visit http://www.sentricon.com/
Sign of Termite Infestation & Damage
Termites are small insects that feed on wood and can be very destructive to your home. Termite activity is typically hidden from the sight of homeowners and can go unnoticed for a long time. On the other hand, termites are often mistaken for ants, but there are major differences between the two types of pests, and identifying this difference is crucial for the effective treatment of the problem. You're more likely to discover you have a control problem by discovering the evidence they leave behind rather than the actual termites themselves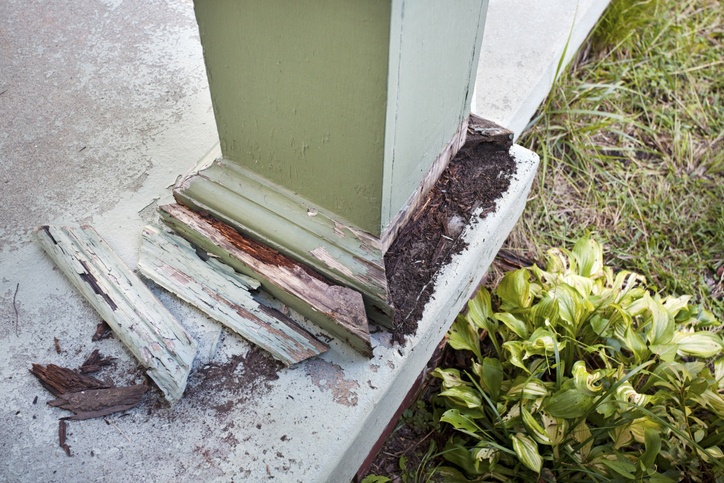 Protect Against Termite Damage With Pest Control Services
They can be among the most dangerous insects to infest a building. This pest infestation is more common than you think. Statistics even show that most of the phone calls received by pest control services are often mostly about termite damage. Subterranean termites are found in every state except Alaska.
They are insects that feed on cellulose, meaning that the structural integrity of your house is compromised if infest a wooden structure. They can eat through it leaving nothing but severe structural damage, which could spell doom for the stability of any building.
Our local technicians are experienced and trained to handle any type of termite infestation.
Subterranean Termite Treatment & Pest Services
Termites exist in nearly every region of the country. Subterranean termites are the most common type of termite found in the U.S. Our inspection team will advise you on the best type of treatment depending on the kind of infestation present. Our experienced technicians will make sure that your home is termite free.
They are wood-destroying insects; experts estimate they cause $5 billion of property damage each year. They are extremely destructive, because they tunnel their way to wooden structures, into which they burrow to obtain food. They all share a virtually insatiable appetite for wood and other cellulose-containing materials. Given enough time, they will feed on the wood until nothing is left but a shell.
Your Connell's Pest Control specialist will inspect your home first and provide you with a customized and individualized assessment and treatment plan.
It is quite possible to have a hidden problem even if you never notice any of these signs. The best way to be sure is to call a professional company to conduct a complete inspection and analysis of your property.
We combine a variety of termite control techniques into a single, comprehensive, and effective treatment.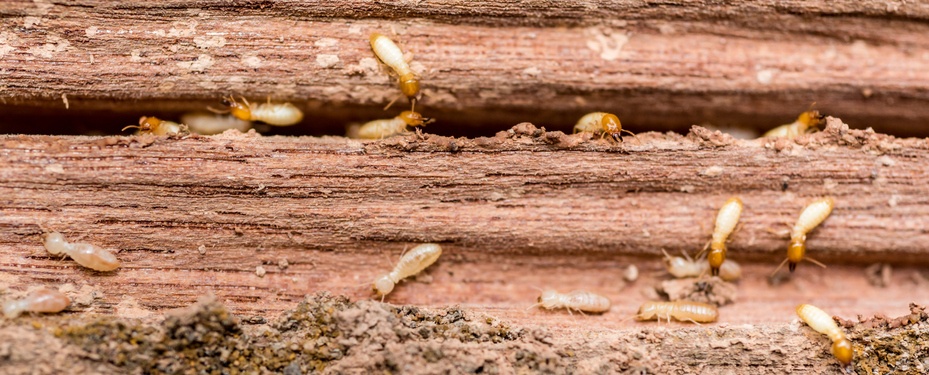 Why Choose Connell's Pest Control Services?
Connell's Pest Control offers customized treatments depending on the needs of our clients. We know how to create a personalized termite solution that is specific to your home. Our professional staff is highly trained and licensed, we have many years of experience with termite control.
A trained specialist will conduct a thorough inspection of the inside and outside of your home or business, carefully looking for evidence of activity and potential access points. Our team will create a custom treatment and protection plan to secure your home from all termite risk.
At some point, most homeowners will encounter some type of pest issue during their ownership period. These pests can include termites, roaches, mice, fire ants, mosquitos, insects, and even the occasional raccoon among many others. Choosing the right pest control contractor is similar to choosing a dentist, doctor, or any specialized profession – make a mistake in your choice and it may cost you dearly. Connell's Pest Control is a full-service pest control company.
Our local technicians are experienced and trained using only the best and latest techniques proven to rid pests.
Get the Pest Control Services You Need Today!
See for yourself why we are the best choice for termite control in Chilton and Shelby County, AL. Protect your home or business and contact us today to schedule an appointment with one of our professional pest control experts. 
Interested in finding out more? Have a question for us? Then contact us and we'll get back to you straight away.