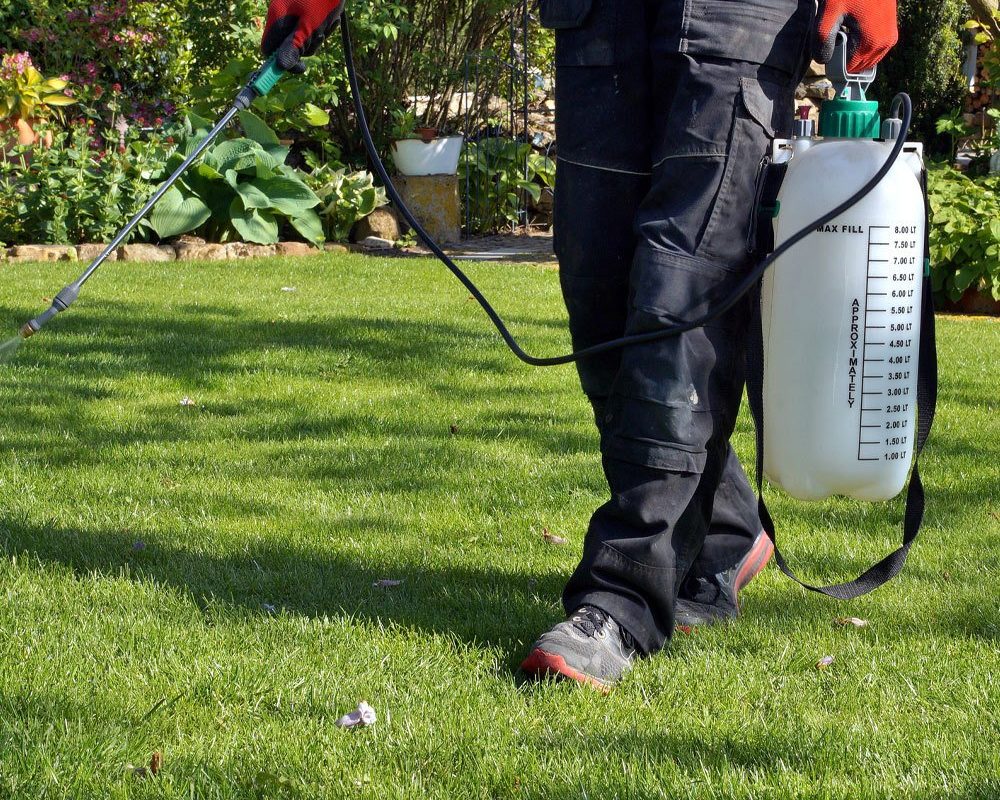 How to Get Rid of Fire Ants
At Connell's Pest Control, we have various ways of treating fire ants. We offer a once-per-year treatment and we can also pair the treatment with your quarterly or monthly pest service. We will warranty the once-per-year treatment for a year. If paired with an existing service, we will warranty the treatment between services.
Getting rid of fire ants generally involves a three-step process.
Fire Ant Pest Control & Treatment in Calera and Clanton, AL
The red imported fire ant was first introduced into Alabama from South America via cargo ships in the 1930s. In subsequent decades, the species continued its spread throughout the southern states. Here, fire ants have fewer natural predators and can quickly grow out of control.
A fire ant infestation isn't just annoying; it's dangerous for pets, children, and other members of your household. Fire ants are common pests that are extremely territorial and will bite any perceived threats to their nests. Multiple bites could require medical attention. In addition, fire ants create unsightly mounds in your yard. They can even damage electrical products and chew through insulation.
Whether you're looking for a one-time treatment or year-round protection from fire ants and other pests, Connell's Pest Control is a locally-owned pest control company that strives to provide effective fire ant treatment so that you, your pets, and your family can enjoy the great outdoors once again. If you spot a fire ant mound or signs of any other unwanted pests on your property, take action ASAP. Protect your home by contacting us today to get a treatment plan started. Kill fire ants and prevent them from returning.
To get started with fire ant extermination, call (205) 479-5500 or contact us online today.
First, if there are fire ants inside the home or nesting in the walls, our trained specialists start with a thorough inspection to locate the entry points, seal gaps, and get rid of food sources.
Unlike other ant hills, fire ant mounds don't have entry points in the center. Instead, they have underground tunnels that need to be infiltrated and treated. To get rid of a fire ant colony in a yard, we start by placing fire ant baits that the worker ants will bring back to the queen. This kills the queen and sterilizes future queens to prevent new mounds from forming
Finally, we treat the property by applying perimeter pesticide sprays to create a barrier around your home and protect you from future infestations.
To learn more about our approach to fire ant pest control or schedule service, reach out now.
Contact Connell's Pest Control Today For Effective Perimeter Pest Control Treatments
In addition to fire ants, there are many other pests and bugs that can cause damage to your lawn and home. Connell's Pest Control can develop and implement a pest treatment program for ants, spiders, roaches, mosquitoes, fleas, ticks, termites, rodents, and other bothersome pests found in and around your home. We perform emergency extermination, inspections, yard spraying, and monthly and quarterly pest control services as well as perimeter pest control treatments.
As a family-owned and operated business, Connell's Pest Control has helped Alabama residents reclaim their property since 1976. We've provided our pest control services to residents all across Chilton County, including Calera, Clanton, and Jemison. We treat residential and commercial structures as well as specialized boat house pest control projects.
Our staff members are well-trained to provide the greatest service in the pest control industry. Our exterminators hold numerous licenses, including:
Household Pest Control (HPC)

Wood Destroying Organisms Certified Operator (WDC)

Ornamental Turf and Pest Control (OTPS)

Ground Equipment (GRD)

Public Health (PH)
Find out why so many families in Alabama choose Connell's Pest Control — since 1976! Call or contact us online today to find out more about our fire ant pest services.
Interested in finding out more? Have a question for us? Then contact us and we'll get back to you straight away.