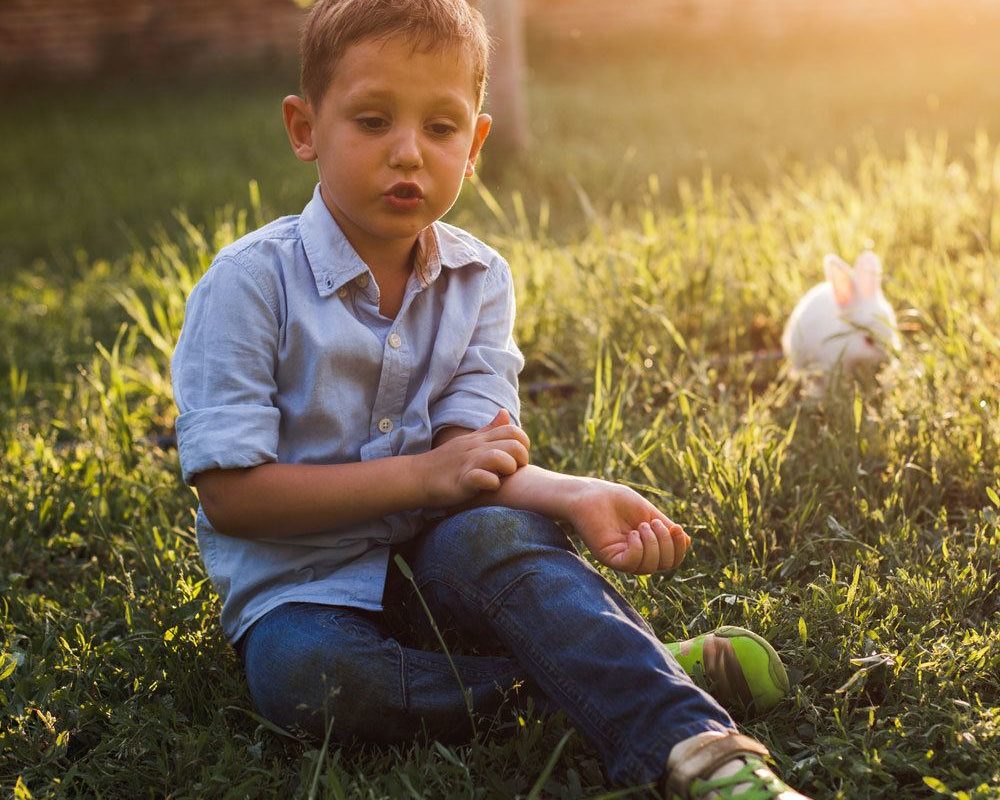 Mosquito Treatment & Control Services
Making your outdoor activities in the yard more enjoyable is something we can help you with. Mosquitos are a source of irritation for you and your family because of the bites, but they also carry harmful and dangerous diseases. Our Mosquito service is performed once per month. We will identify breeding areas such as gutters, stumps, tree knots, and plant containers and use a growth regulator to prevent breeding. The service will also include spraying all shrubs, foliage, and under decks to eliminate resting areas near your home. Take your yard back for you and your family.
Mosquito Control Services
We enjoy beautiful tropical weather in Alabama for most of the year. However, along with the sunshine we have rain and plenty of mosquito residents that if untreated will diminish the joy of their outdoor space. Connell's Pest Control is a perfect fit for the community to help enjoy outdoor spaces without being vulnerable to those itchy mosquito bites that can result in anything from skin allergies to the spread of diseases from different mosquito species such as malaria, dengue fever, encephalitis, West Nile virus and Zika virus.
Connell's Pest Control provides mosquito control solutions for residential and commercial properties. Our technicians visit your property to deliver convenient and effective mosquito control treatments to rid your yard of mosquitoes. These outdoor pests ruin our fun outside and they also expose us to insect-borne illnesses.
All Mosquito Control Services are not the Same!
Connell's Pest Control provides the best value in mosquito control services because of how we treat your issue. We inspect and understand the issue on your property before we choose how to control the mosquitos. We don't use a fixed schedule, identical product, "one size fits all" service program.  
We work based on the effective science behind our mosquito control protection plan. This intensive program was developed specifically to control them within your property. Our process kills mosquitoes and begins the critical process of establishing a protective barrier on your property. At Connell's Pest Control, our goal is to provide the best mosquito control with the highest levels of customer service, allowing our customers to enjoy their homes and time with family to the fullest.
What to Expect From our Mosquito Control Services.
Inspect – We will conduct a thorough inspection of your property for areas where mosquitoes are or could be, living; and customize a mosquito treatment plan.
Control- Our mosquito treatment plan begins working immediately to reduce the mosquito population around your home. Your specialist will employ an innovative formula and targeted application technique to control mosquitoes.
Protect – Our mosquito treatment contains a zone of protection that lasts weeks.
Maintain – We'll treat your property every month to maintain your protection throughout the season to keep mosquitoes down and outdoor enjoyment up.
Our professionals are knowledgeable in terms of the most effective treatment methods and their proper application in reducing mosquito populations. We have specialized equipment to get rid of insect pests. Don't leave your mosquito problem up to chance with potentially ineffective DIY treatments. Trust the professionals instead.
Why Connell's Pest Control is the Best in Mosquito Treatments?
Our mission is set to exceed our clients' expectations with the most effective treatments in controlling mosquito populations. We provide a superior service in an ethical, professional, responsive and caring manner. Safety is our first priority.
We'll make every effort to serve our customers efficiently and promptly. We ensure your complete satisfaction with each pest control treatment of your home or business. Our treatment process breaks the mosquito lifecycle. By identifying and treating habitat, mosquito larvae, and adult mosquitoes, we are able to control the pests from your yard almost immediately. We come back every month to keep them under control. We proudly utilize the most effective mosquito control solutions available.
Interested in finding out more? Have a question for us? Then contact us and we'll get back to you straight away.