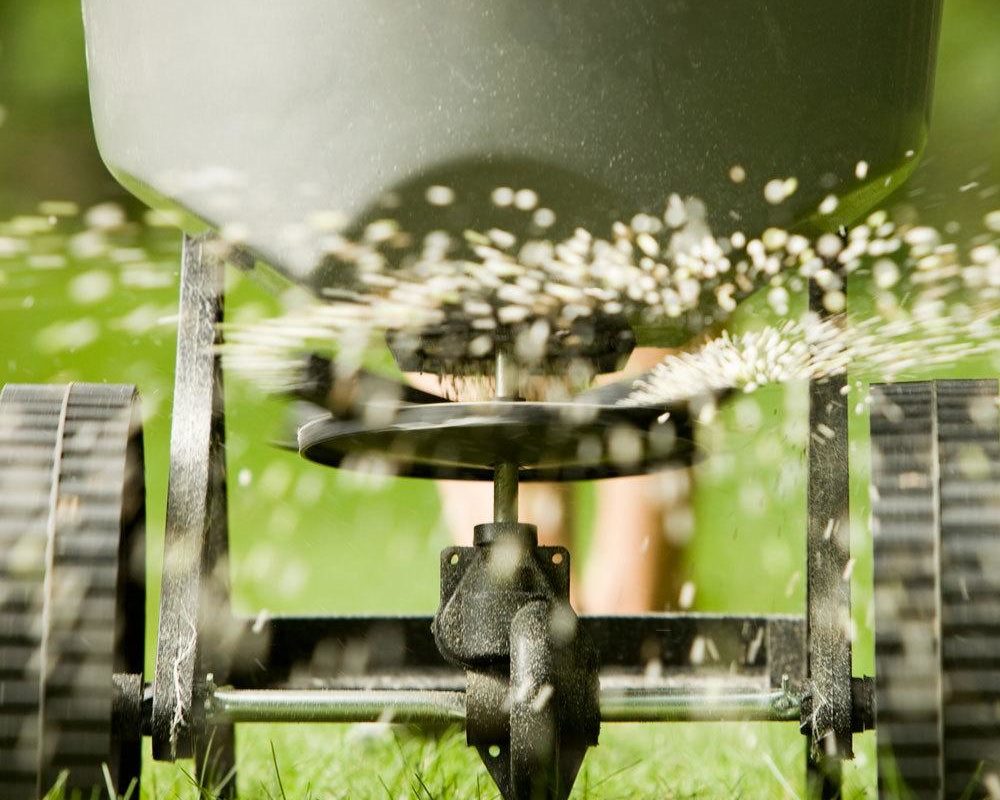 Pre-emergent treatments begin in early fall and continue through winter. These applications prevent winter weeds from sprouting up and shading out your desirable grasses. Some of the weeds controlled by these treatments include Henbit, Sand spurs, Lawn Burr weed, Crab Grass, and various other weeds. Learn more about our treatments and get started today.
Post-emergent Weed Control
Post Emergent weed control usually begins in February and continues throughout the summer. These treatments help control any weeds that aren't controlled with the Pre-Emergent.  Post Emergent application control Bahia grass, crab grass, clover, and various other weeds that fight your desirable grasses for nutrients and sunlight.
Fertilization starts around April. Lawns will be fertilized 3 times per year. We apply a granular fertilize that is dissolved in the ground after irrigated. This helps to keep your lawn healthy and allows it to shade out the competition.
Interested in finding out more? Have a question for us? Then contact us and we'll get back to you straight away.